Your personal contact partner
Every job post gives you the details to contact your partner for the position to be filled. Just feel free to contact the person named if you have any questions about the position.
For general questions about our job application process and career opportunities at ams OSRAM please contact us at career@ams-osram.com. And we're also there for you via following social media channels. For APAC channels please use this Link.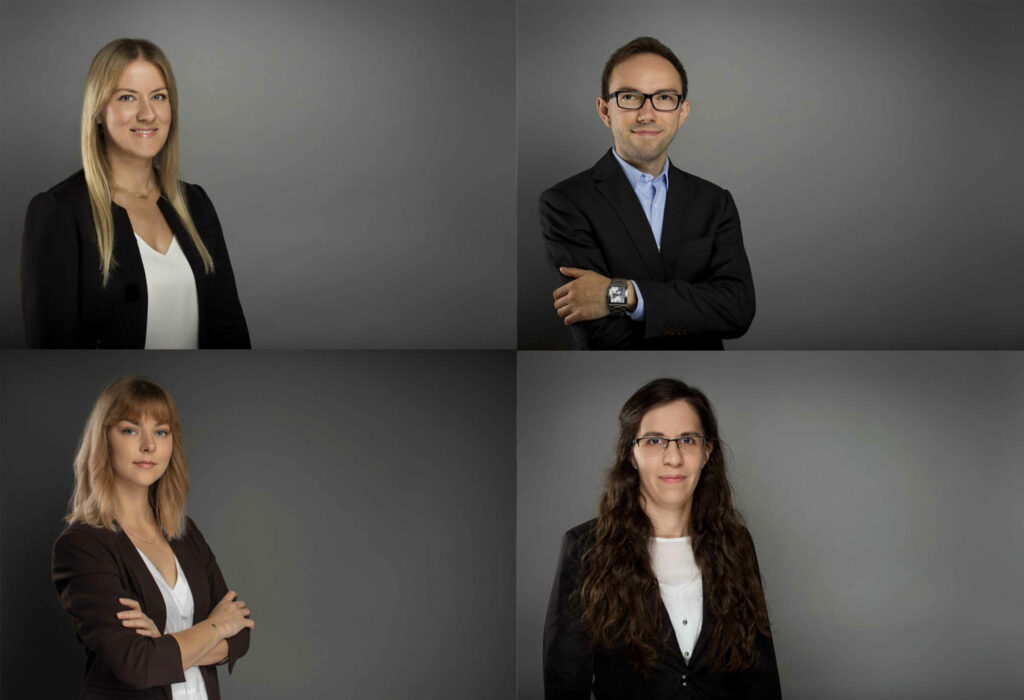 We look forward to your inquiry.
You can also reach the ams OSRAM Career team by phone: Helena and the whole Recruiting team are usually there for you under the phone number +49 89 6213 6213 between 08:00 a.m. and 05:00 p.m.
Note: Please only submit your application using the Apply Now button next to the job post. We can only process job applications submitted through our online application systems.
Do you need an immediate answer to your question?
Get to know your recruiting team
Come and get to know us in person. We look forward to your visit.
You'd like to get to know us in person and obtain valuable information on career opportunities at ams OSRAM? We look forward to welcoming you at one of our career trade fair stands. Our recruiters are available to answer your questions and advise you. Coming soon: Meet us at the following career fairs:
Contact ams OSRAM employees directly:
On our website you'll find a wealth of information on career and entry opportunities at ams OSRAM. But who else could give you conclusive answers to specific questions better than our employees themselves? This is why we encourage you to get in touch with colleagues from our specialist areas – find a list here:
Senior Project Manager, Singapore
I'm a Project Managers ensuring excellent quality in project delivery and maintaining a high level of customer satisfaction. I am happy to answer your question about ams-osram
Languages: English, Mandarin and Cantonese
Staff Industrial Engineer in Unterpremstaetten (Austria)
In my role as Industrial Engineer, my primary responsibility involves designing and implementing production floor plan modifications to enhance both processing efficiency and logistics.
Additionally, I take charge of in-line inventory and equipment management with the goal of improving our manufacturing process through the adoption of lean practices and digitalization strategies.
Do not hesitate to contact me on LinkedIn if you want more information about my work and what our company can offer for your next career step.
Sprachen: Italian, English
Audit Manager, München
As Audit Manager, together with my team I am responsible for the global assessment of our internal processes and procedures in various areas of the company such as sales, purchasing and development. My job is to identify inefficiencies and initiate optimizations, in order to foster continuous improvement. Since my job is very multifaceted I can give a very good overview of ams OSRAM as a whole company and insights into our organization, processes and systems. I am also supporting the exchange of women at ams OSRAM and available for the exchange on the topic family and job and women in management.
Senior Staff Engineer, Garching (Munich). Germany
I am currently part of the application engineering team focusing on creating innovative and high-performance optical sensors. I can answer questions related to working with modern agile development methods and explain how we make use of the latest technologies . I can also answer questions on how to further develop skills, while working at ams OSRAM.
Sprachen: English, German & Spanish(Beginners level)
Head of corporate communications and marketing communications, APAC, I locate in Shanghai office

I'm more than happy to communicate you and our company for our ultimate common goal – make people's life better and brighter.
Sprachen: Chinese and English